Production of metal structures in Orel
Construction of buildings made of metal structures is gaining a leading position in the construction sector. These buildings have a number of advantages: significant reduction in construction time, durability and meeting all environmental requirements. This type of buildings may be used not only in industry, but also in the social sphere and agriculture.
Promstroienergomontazh LLC offers comprehensive services. Our specialists are able to solve the most complex issues related to the design and construction of these buildings on a turnkey basis.
We work directly with CJSC Severstal Steel Solutions, and therefore we are sure about quality of manufactured metal structures. Metal structures fabrication is a complex process. High-tech equipment from Germany, Italy, and the Netherlands helps to achieve the required quality. The production includes the Finnish automatic welding line, the Swiss straightening press, the Japanese multi-purpose unit for gas cutting, etc.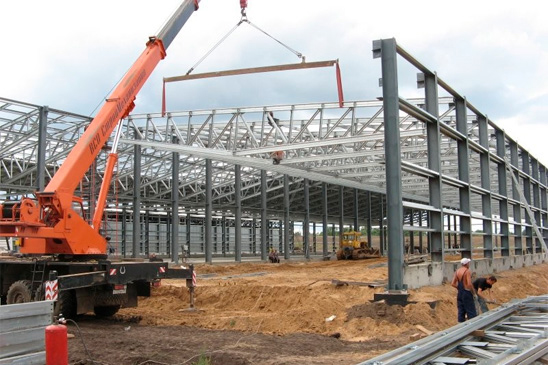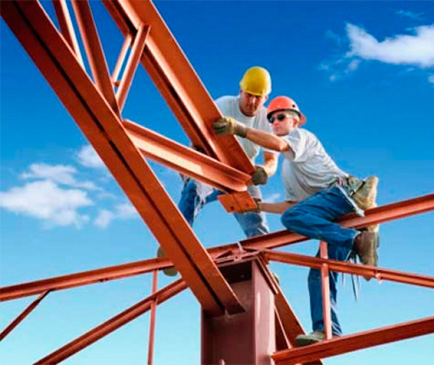 Metal structures installation
Production facilities with huge area allow manufacturing and assembling extra large structures. It is also important that the plant is located near our company, and therefore specialists of Promstroienergomontazh LLC may monitor metal structures manufacture as for time and quality.
Relative ease of assembly process allows installing metal structures with the minimum involvement of human resources. The buildings are constructed using welding or bolting.
We are able to design and build both large shopping centers or industrial buildings, and residential and social facilities.
Promstroienergomontazh LLC will help to obtain high-quality result with minimum investments. We are confident about our abilities and about our partners. Our experts are ready to offer projects that will save your time and money, as well as will meet your expectations.